Where It's Real
Choose from our selection of handcrafted burgers, sandwiches, fries, and shakes.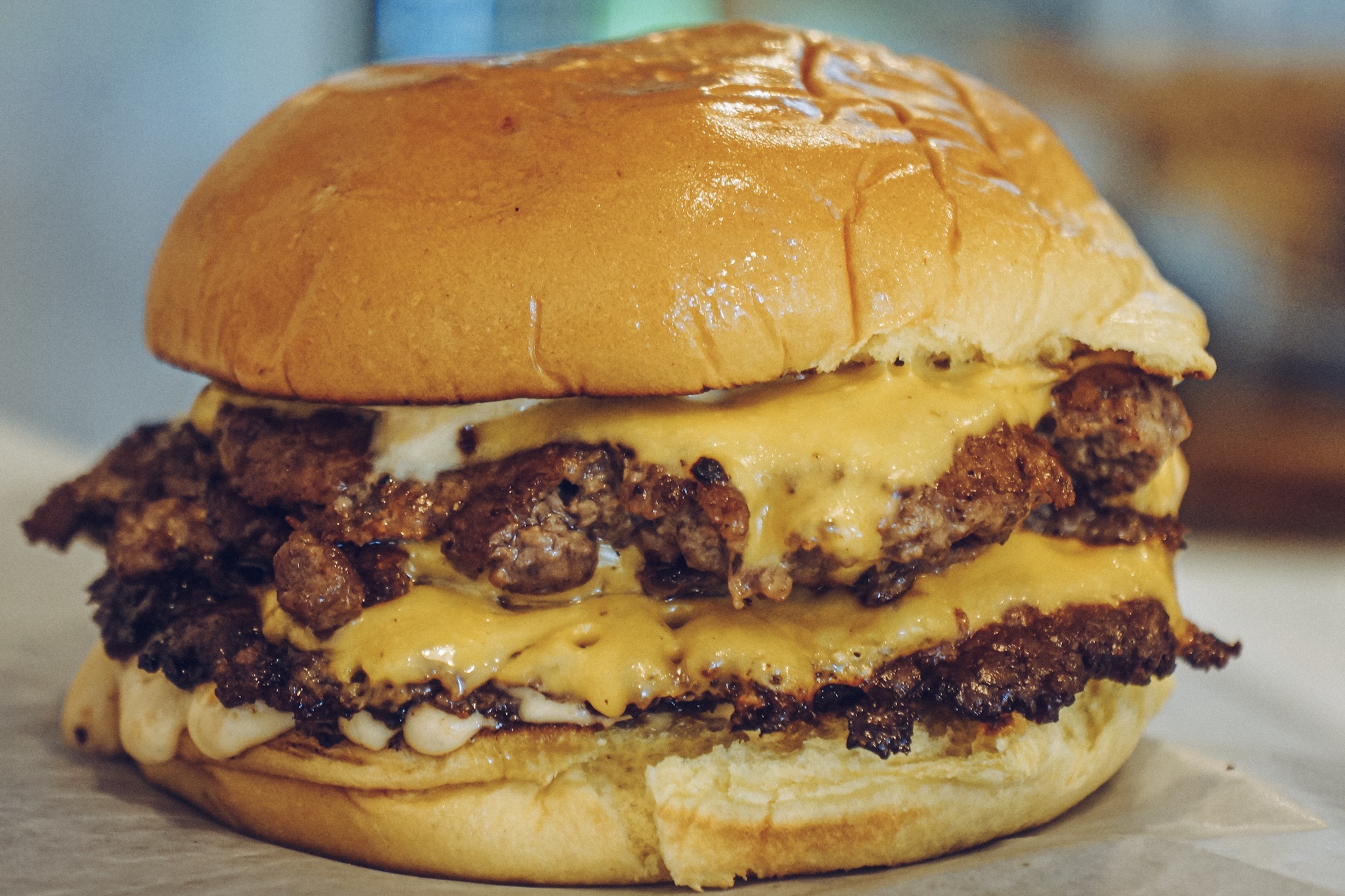 Big Haus Burger

Double Patty, served with caramelized onions, American cheese, two strips of bacon and Haus sauce on an artisan brioche bun

Patty Melt

Single Patty served with caramelized onions, bbq glaze, american cheese, and haus sauce.

Green Haus Burger

Seared California veggie (carrots, peas, broccoli and spinach) patty, served with lettuce, tomato, red onions, haus sauce, and pepper jack cheese on a brioche bun

Hausbites

Six cheese sliders, served with grilled onions, pickles and, haus sauce.

Haus Burger

Burger on a Potato Roll with Grilled Onions, American Cheese, Lettuce, and Tomato
Chicken Cheesesteak Sandwich

Grill-shredded chicken breast, served with pepperjack cheese and topped with cheese sauce on an 8-inch artisan hero.

Grilled Chicken Sandwich

Char-grilled chicken breast with lettuce, tomato and red onions.

Haus Dog

Deep fried, all-beef, Sabrett frankfurter on Martin's bun.

Cheesesteak Sandwich

Half pound of premium sliced rib eye steak, American cheese and our cheese sauce on an freshly baked 8 inch hero.

Crispy Chicken Sandwich

Crispy Chicken Breast with lettuce and herb aioli

Chopped Cheese Sandwich

Chopped Beef Patties, served with peppers, onions, lettuce, tomato, and American cheese

Buffalo Crispy Chicken Sandwich

Crispy Chicken Sandwich coated in Buffalo Sauce with lettuce, pickle, blue cheese & herb aioli
Call Us 973.928.4859
Please alert anyone in the staff about allergies, food sensitivities, or any special attention your order may require.